Christmas is Almost Here!!!!!
The closer we are getting to Christmas, the more excited I am becoming!
This week, Lydia received a gift from her great Aunt Shelia. My Aunt Shelia always gives us ornaments every year as a gift, and on Lydia's present the tag said to open right now, so of course, that's what we did! Here are some pictures I took, and I also took a little video! My camera doesn't have sound, but its still very cute!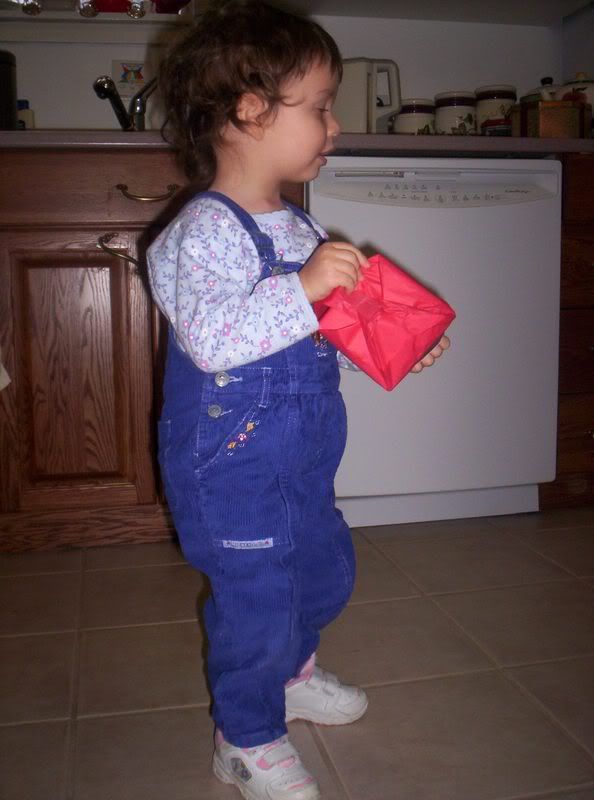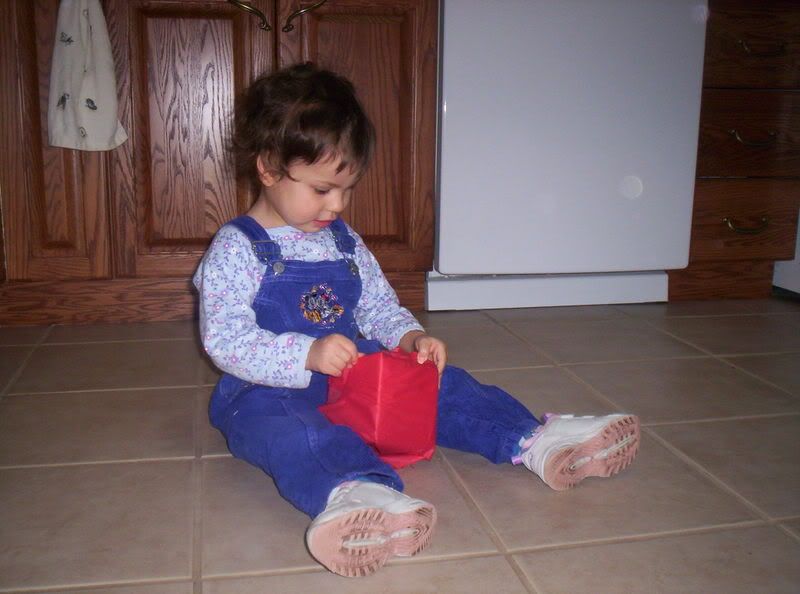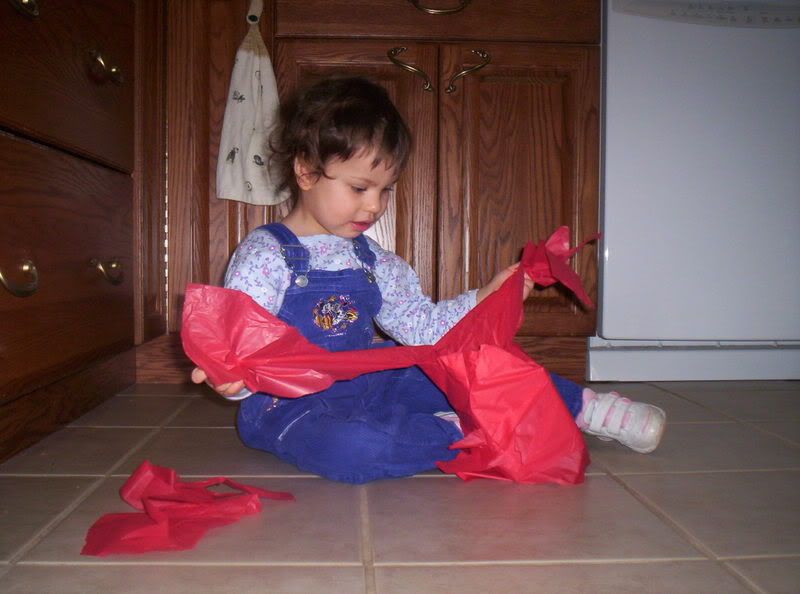 Looks like she's getting all practiced up for Christmas! There were two ornaments in the box. One that said Baby's First Christmas, that Lydia was supposed to get last year, but my Aunt Shelia had misplaced it after she bought it. And the second ornament is a sweet little porcelien doll ornament wearing a green dress! Very cute!

Also, today was a wonderful day because two of my old friends from high school came by for a nice long visit. It is so nice to meet up with old friends, especially around the holidays. Many friends that I have made in high school and in University live so far away. I am very thankful for the internet that has allowed me to remain in contact with so many people who are so far away.

Finally, I am very thankful for this wonderful Christmas season that has allowed me to take the time to reflect on the birth of Jesus and the coming of the Christ in our world and into our lives. It's so amazing that God loved us so much that He came down on earth to be with us. I plan to take some quiet time on Christmas Day to spend it in quiet contemplation and prayer.