Great Weekend Visiting Friends!
You Are 47% Perfectionist

No one would call you a perfectionist, but you definitely have a side of you that strives to be perfect.
Try to see your mistakes as learning experiences, and don't be so hard on yourself when you screw up!
LOL, I guess I can live with 47% Perfectionist!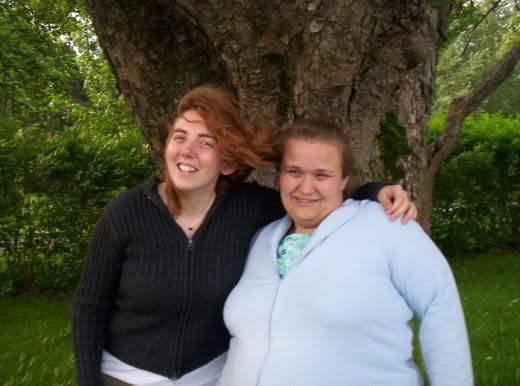 This weekend I spent visiting with a couple of good friends. I've known both of them for over 15 years now, we've been friends since
high school
. My friend Amy, on the left, lives in Halifax, so I don't get a chance to see her all that often. So, she came down to visit myself and Monica, who is my friend on the right. Monica just had a little baby boy, Mason, he is very cute indeed! Yesterday I went to pick Amy up and had a chance to visit with Monica and the new baby. He is so cute and soft and cuddly, I love newborn babies. Holding him, I was reminded of when Lydia was just a little baby herself. I'd love to have another little baby someday, but for now, I am quite happy and content with my little toddler.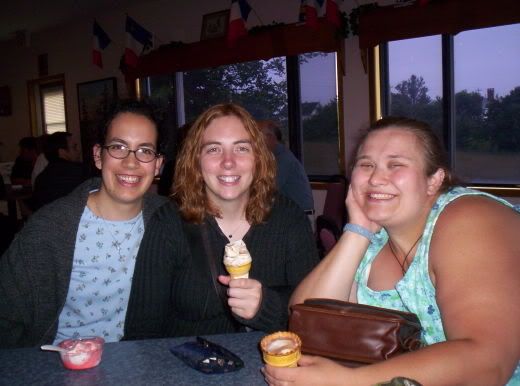 I had a wonderful visit with Amy, we watched movies,
Rumor Has It
, and
Nanny McPhee
, both very funny! We had some great conversations this weekend, and it was just wonderful to be able to spend time with her again, and that she could spend time with Lydia as well.
I took Amy back over to Monica's this afternoon, I was sad to see her go, but I am looking forward to our next visit!